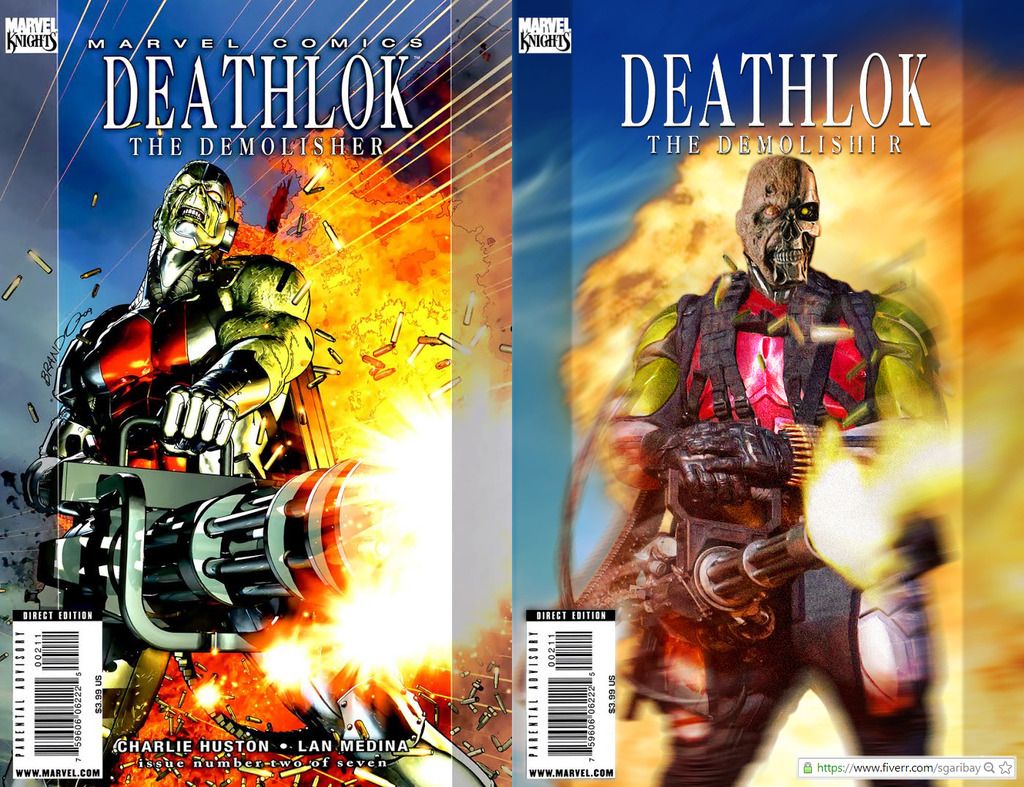 Qwiki-background on the character:

Deathlok (also referred to as "Deathlok the Demolisher") is a fictional character that appears in comic books published by Marvel Comics. He first appeared in Astonishing Tales #25 (Aug. 1974), and was created by Rich Buckler and Doug Moench. At least three subsequent Marvel characters have used the "Deathlok" identity since then. A recurring theme among these characters is that a dead human has been reanimated with cybernetic technology. "Deathlok technology" has also been used thematically by Marvel writers in other stories.
---
DISCLAIMER: This article was submitted by a volunteer contributor who has agreed to our code of conduct. Savvy-Geek.blogspot.com is protected from liability under "safe harbor" provisions and will disable users who knowingly commit plagiarism, piracy, trademark or copyright infringement. For expeditious removal, contact us HERE
---
.