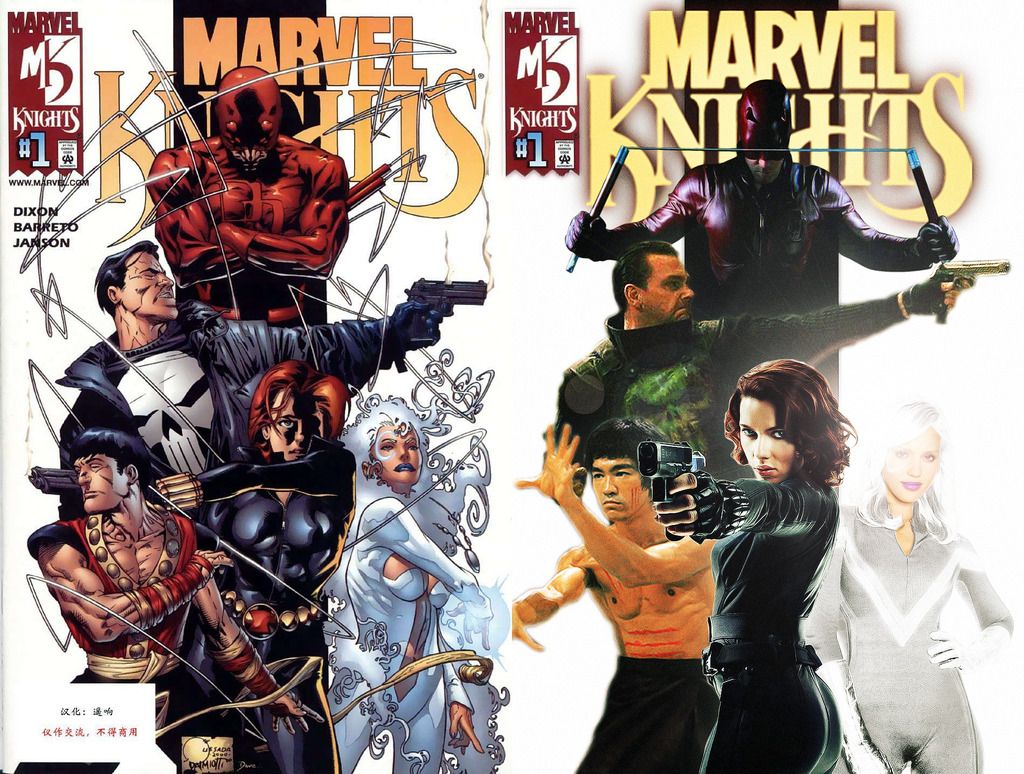 Qwiki-background on this team:
The team was first brought together by Daredevil to take down the Punisher. The team fought against Ulik and later an army of interplanetary crooks in the Maximum Security crossover. The band of heroes started to become a real team when the superhero Moon Knight funded them and provided a headquarters. However, not long after they established themselves as a team, their headquarters was destroyed in a fight against Shang-Chi's mortal enemy Zaran and his ninjas.
Although the team defeated their adversaries, they soon stopped seeing the potential of working together and quietly disbanded. The team did however team up once more, with the Punisher joining them, to face another threat.
---
DISCLAIMER: This article was submitted by a volunteer contributor who has agreed to our code of conduct. Savvy-Geek.blogspot.com is protected from liability under "safe harbor" provisions and will disable users who knowingly commit plagiarism, piracy, trademark or copyright infringement. For expeditious removal, contact us HERE
---
.