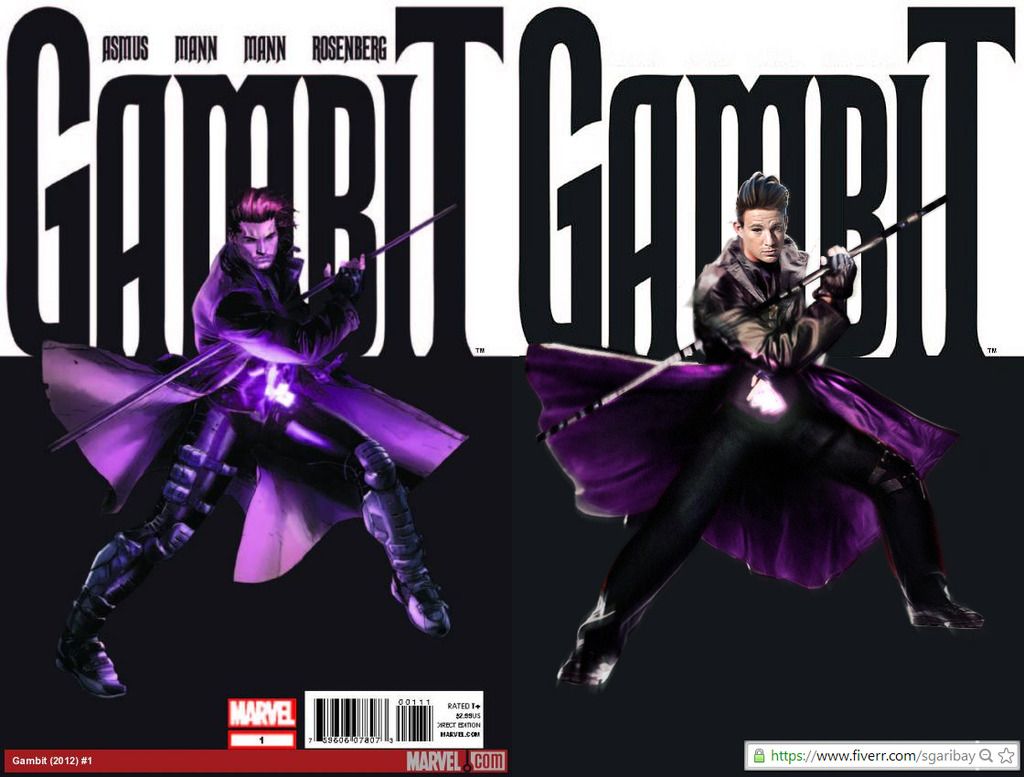 Qwiki-background on the character:

Gambit is a charming master thief turned X-Man. He possesses the mutant ability to charge inanimate objects with kinetic energy, causing them to explode, he is also extremely agile because of his powers. Gambit's signature move is throwing charged playing cards.
---
DISCLAIMER: This article was submitted by a volunteer contributor who has agreed to our code of conduct. Savvy-Geek.blogspot.com is protected from liability under "safe harbor" provisions and will disable users who knowingly commit plagiarism, piracy, trademark or copyright infringement. For expeditious removal, contact us HERE
---
.